LIVE MUSIC AT THE MURAL
Live Music Schedule = Performances by the Mural!
Starting around 11:00am.
For information or to recommend a musician, please send DM to @thecollectivekailuacafe
September 26th –  HANALE BISHOP (@hanalebishop) songs from the 'aina
*(AHM) October 3 – The one and only TRISHNALEI (@ikeepontroddin)
October 10th – LILIA (@la_la_lilia) opens and joins MEGAN AHO (@fiddler22) 
October 17th – JENUINE LEIGH  (@jenuine_leigh_jams) original music and covers by our house tattooist!
October 24th – MATT KRAHULA (@mattkrahula) from Arkansas to NYC to Oahu!!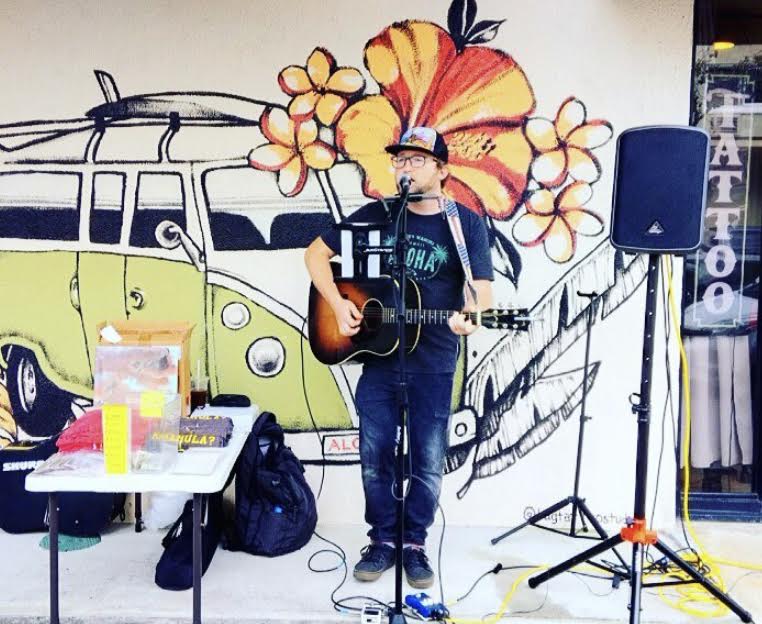 October 29th —- SPECIAL EVENT —  Live Music for our Halloween FLASH TATTOO Spectacular!!
October 31st – TBD
November 7th – The smooth sounds of BECCA JAMES (@beccajamesmusic) 
November 14th – TBD
*(AHM) November 20th – (SATURDAY)  MEGAN AHO (@fiddler22) and friends
November 21st – JENUINE LEIGH (@jenuine_leigh_jams)
[[MURAL completed in February 2020 by @bagtattoostudio of Azul, Argentina.  We're leaving it up because it's awesome and well 2020 wasn't.  It didn't derail us from our dreams and it certainly didn't stop the music.  Bring yourself to The Collective Mural to hear these wonderfully talented people play music for you.  FOR YOU!!!]]