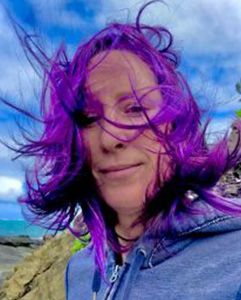 Lisa Fillmore
Years Tattooing: 28
Styles: fine-line, color, realism, floral, black and gray, & nature.
Instagram: @tattoolisafillmore (legacy) & @aquarianmonkeyarts (black and gray)
Email: thecollectivetattookailua@gmail.com
Biography: The woman behind the vision to create The Collective, Lisa started tattooing on Oahu's North Shore in the 1990's before owning and operating SkinFX in Kaneohe. Lisa has been living in Hawaii over 25 years and is inspired by the beauty of the islands. Even with her experience as one of the first modern-day lady tattooers on Oahu, Lisa always seeks opportunities to grow as an artist.