Children's Business Fair hosted by The Collective
We hosted a terrific fair for young business owners in September, and will do it again at our Children's Business Fair on Sunday, December 3rd. Website with application form, FAQ's and general information can be found Here. Mahalo to the Windward VOICE for publishing this article!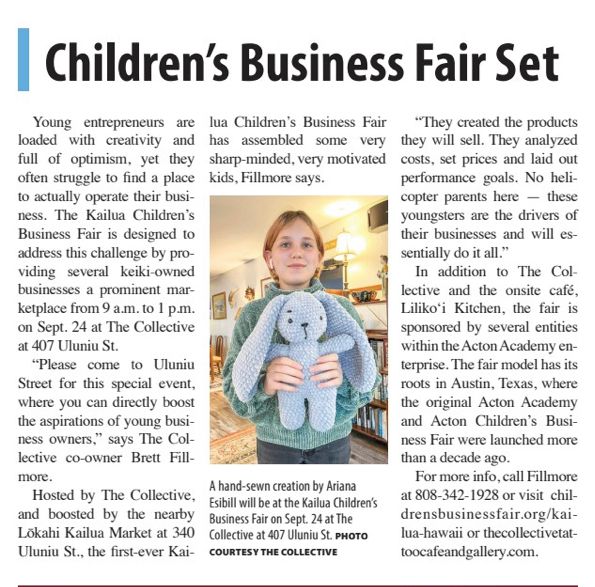 Saturdays with Miss Nadia
Saturday morning art classes for children — please see Miss Nadia's page for a look at one of our very favorite programs!
Sunday Brunch Specials at Lilikoi Kitchen
Lilikoi Kitchen has followed up their incredible Grand Opening weekend with a new schedule, menu enhancements, AND Sunday Brunch Specials!